Media Resource Center
Welcome journalists! We're here to make your lives easier. Get ideas and resources to make your stories more complete and informative. We can provide sources for a wide range of business and consumer stories, including experts in finance, insurance, law, healthcare and construction.
Get Inspired: Our Latest Tip Sheets
Want to receive Aker Ink's monthly tip sheet with a variety of timely story ideas? Sign up here:
May
Protect yourself from violence in the workplace, tips to improve your credit score, making room for neurodivergent employees, creative ways around construction supply chain issues
April
Tips to combat inflation, the preventative power of sleep, how to audit-proof your company, luxury real estate sales on the rise, why businesses shouldn't neglect cybersecurity
March
Protecting assets in the digital age, Autism Acceptance Month in April, combatting Arizona's drought, helping first-time homebuyers, what to expect from the economy in the months ahead
Our Top 5: What's Hot & What's Coming
Creative Tax Strategies for Businesses: Every business faces unique tax challenges that require creative solutions. What strategies should businesses not overlook when evaluating their tax situation? How can they leverage regular business expenses to mitigate tax liability?
Timely Autism Evaluations: More than 15,000 Arizona children are on a waitlist for an autism evaluation, often waiting more than a year for diagnosis. What contributes to this backlog, and what can be done to rectify it? How can ethnic disparities be rectified?
Modern Preventive Care for Reversing Risks of Heart Disease & Other Chronic Illness: With the Centers for Disease Control and Prevention reporting 60% of Americans suffer from at least one chronic disease, prevention has never been more paramount, including in Arizona where heart disease is the leading cause of death. How can individuals reduce these illnesses in their own lives? What advancements in prevention have been made to help limit them?
Phoenix Residential Real Estate Market: After a high-flying few years, the Phoenix residential real estate market is beginning to normalize. What is the current state of the market? What impact is population growth having on home sales? What is the market expected to do in the coming months?
Commercial Construction Challenges: Higher costs. Labor shortages. Lingering supply shortages. The commercial construction industry faces numerous challenges. What impacts are these obstacles having on construction activity? How are contractors addressing these challenges?
Subject Matter Experts
Searching for a source? We have you covered. Contact us for subject matter experts in these areas:
Law
Business law and litigation, employment, political/election, healthcare, data privacy/security, real estate, construction, cannabis, psychedelics, personal injury, bankruptcy, estate planning, probate, arbitration/mediation, legal ethics, administrative
Finance & Insurance
Consumer debt, savings, budgeting, financial planning, investment management, wealth management, estate planning, high-net-worth, philanthropy, consumer insurance, business insurance, employee benefits, risk management, bankruptcy
Healthcare
Telehealth, health insurance/benefits, healthcare law, autism, preventive care, chronic illness, heart disease
Commercial Real Estate
Risk management, tax strategies, tax-saving tactics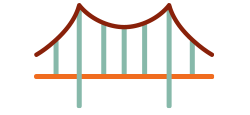 Public Works
Infrastructure projects, investment, opportunities, transportation, water, emergency management, emergency preparedness, Infrastructure Act

Accounting
Taxes, tax strategies, M&A, business acquisition, startups, entrepreneurs, commercial real estate, family offices
Construction
Law, risk management, accounting, tax strategies, commercial construction
Residential Real Estate
Home sales, interest rates, housing market, Realtors
Marketing
Business development strategy, communications strategy, digital marketing trends, social media trends, growing startups, brand management, public reputations
Need a different subject matter expert?
We still may be able to help.
Email [email protected] with your needs.
Media Contacts
Need quick action with story ideas or interviews? Contact a member of our PR team. You can reach the whole crew at [email protected].